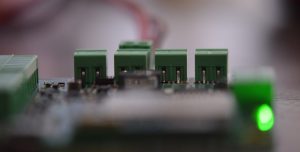 We continue the developing of our smart box, the heart in our business. The computer module we use has WiFi, web server and an internal antenna.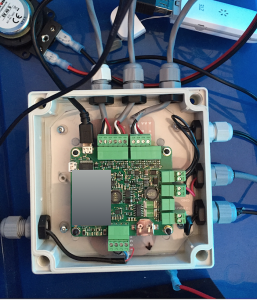 The module is connected to our own PCB  with solar regulator (MPPT), digital I/O, sound out, RTC backup battery (time is useful when programming and managing), usb OTG, usb-debug, 12 V out…
System can be used with sensors, for example to play sounds when people move close to it. We have configurated a 4G modem to the system. But usually we use the box without internet or main electricity.
We use  one 7 or 12 Ah AGM battery and one 20-30 W solar panel.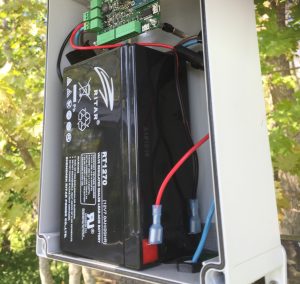 The systemet is based on Linux and mostly open source.
The technology is small. The battery can be included in the box. It is possible to use an external antenna.
This project is approved by the Norwegian  Research Council and is partly supported by «Skattefunn».